The lighting project equips the center's historic luminaires with efficient LED technology, to comply with current regulations
Editorial Interempresas06/22/2023
The Eduardo Torroja Institute of Building Sciences (IETCC), in Madrid, needed to renovate the original lighting, to adapt the installation to the new era. The aim was to equip historical luminaires with efficient innovative LED technology and integrate them into the building's control system, based on the solutions leadfance.
Tradition and leadership come together in this renovated center of scientific research and technological developments in the building field, housed in a building dating back to 1934. As one of the world's leading providers of general lighting for professionals and end customers, Ledvance has adapted its wide range of lighting solutions for application spaces Various facilities in the center: from offices to industrial areas for material testing and outdoor lighting areas. All this with a focus on savings, innovation and energy efficiency.
About 600 PFM 600 DALI luminaires from Ledvance enhance the lighting in the high ceilings of the Eduardo Torroja Institute of Building Sciences (IETCC) in Madrid.
Modernizing the institute's lighting system has been a major challenge for all involved for more than two years, acknowledged Pilar Gracia, Ledvance project leader.
Longer life and less maintenance
As for the switch to LED, the manufacturer has installed more than 600 PFM 600 DALI luminaires that meet the requirements for rooms with high ceilings, thanks to their luminous power, and downforce, thanks to the modulation of the luminous flux. DALI technology is compatible with the Vivares lighting management system and offers the potential to save energy and CO2 emissions by up to 80%.
Pilar Garcia indicated that the company has contributed significantly to achieving the project's objectives by providing a range of high-quality products. All this in order to establish reliable cooperation with the planning and installation teams, and to provide competent advice.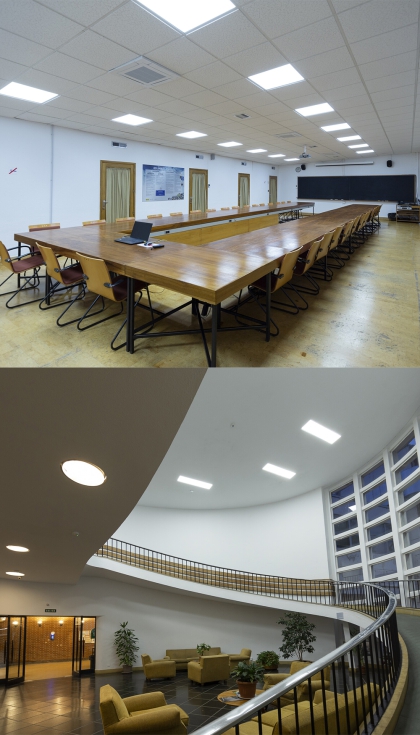 With Damp Proof Ledvance bulbs, they guarantee 50% energy savings compared to fluorescent bulbs.
Ledvance has also supplied the institute with more than 200 high quality 1500 46 watts high quality moisture resistant fluorescent lamps, with a lifespan of up to 70,000 hours and energy savings of up to 50% compared to fluorescent lamps.
Original architecture with high quality lighting
Other innovative solutions used are the PFM 1200 LED strips which, together with the luminaires, have a long lifespan, reducing costs for future control and maintenance tasks.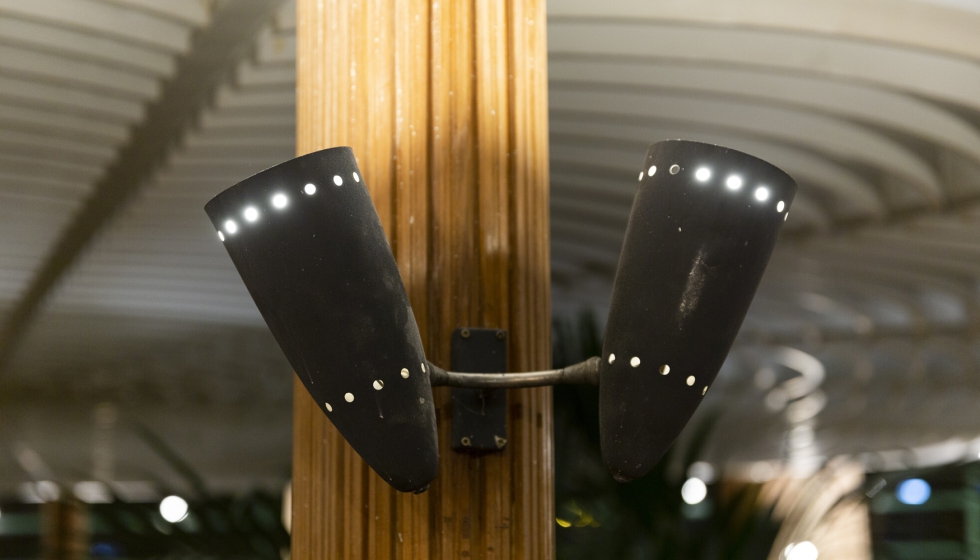 The establishment has kept the original lanterns, but has adapted them to current regulations in terms of efficiency.
In this way, the center has preserved the original architecture of lamps and lamps that make it unique, and at the same time, has incorporated modern, high-quality lighting, which is in compliance with current regulations on workplaces and efficiency.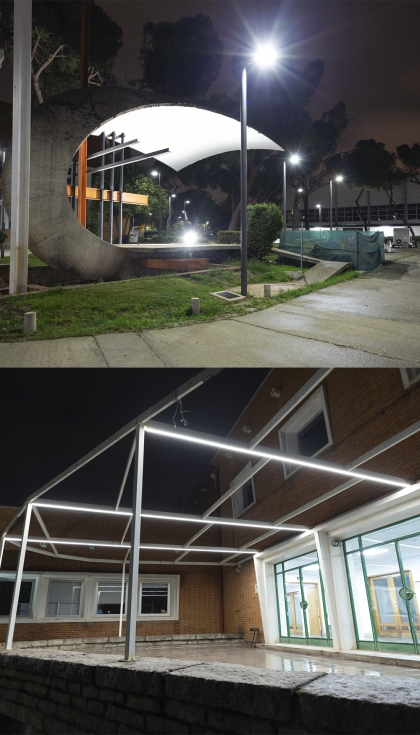 IETCC external regions details.
related companies or entities
"Social media evangelist. Student. Reader. Troublemaker. Typical introvert."