Buenos Aires – Last Friday marked the conclusion of an intensive two weeks in which officers from the Argentine Navy and foreign navies participated in the Antarctic Navigation (NAVANTAR) course developed at the Faculty of Marine Sciences.
The closing ceremony was chaired by the Deputy Director General of Maritime Education, Captain Pablo German Basso, accompanied by the Director of the College of Marine Sciences, Captain Hernan Osvaldo Niño Siber; Ambassador of the Republic of Bulgaria, Stoyan Mikhailov; Military Attaché of the Republic of Italy Colonel Andrea Monti and NAVANTAR Course Director Captain VGM (RE) Guillermo Mariano Palette. Together they shared an important moment in which not only the knowledge gained was highlighted, but also the spirit of protecting the Antarctic environment.
During the two weeks, participants received specific skills for safe navigation in polar waters, in full compliance with the regulations of polar law and international law established by the Antarctic Treaty System. In addition, safe working practices and pollution prevention guidelines have been inculcated in them, with the firm intention to minimize any negative impact on this fragile ecosystem.
In his closing remarks, Director of the College of Marine Sciences, Captain Nino Seber, said: "In this moment of farewell, I would like to thank all the coaches and team members who made this tournament possible. Their dedication and experience have guided me every step of the way.".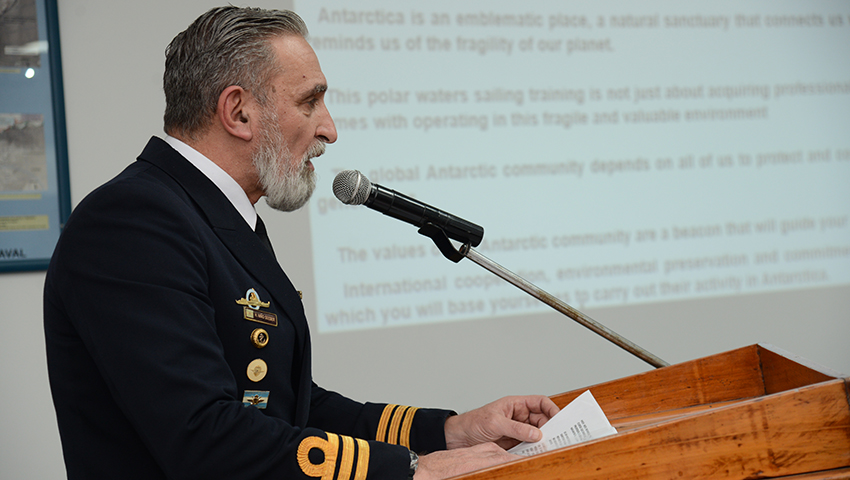 In addition, he congratulated the students "For their effort and perseverance." He pointed this out "Together they have put together a team and become professionals who will take on any challenge Antarctica may present to them. In conclusion, this sailing course in polar waters was a transformative experience that enhanced your skills and understanding of the importance of Antarctica and its global community..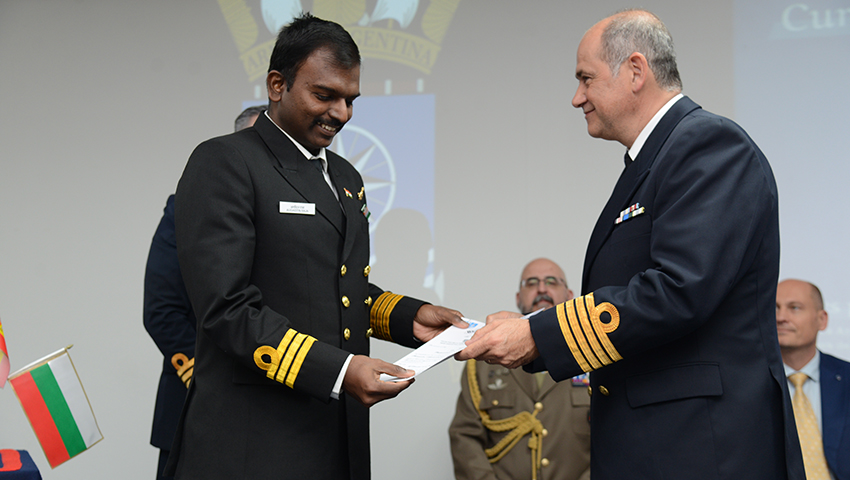 "They are now ready to take on the responsibility of working in these waters and being stewards of this unique environment. I encourage you to maintain your spirit of cooperation, perseverance and commitment to the Antarctic community. Continue to learn, explore and protect the beauty and fragility of Antarctica, ensuring that your future journeys are guided by the wisdom that "I earned it here. May your future travels be full of successes and discoveries."The Director of the Maritime Educational Foundation concluded.
At the end of the speech, the efforts and work of the participants were recognized, and certificates were handed over to graduates of the two training programs: the Advanced Training Course for Ships Operating in Polar Waters and the Antarctic Navigation Course (NAVANTAR).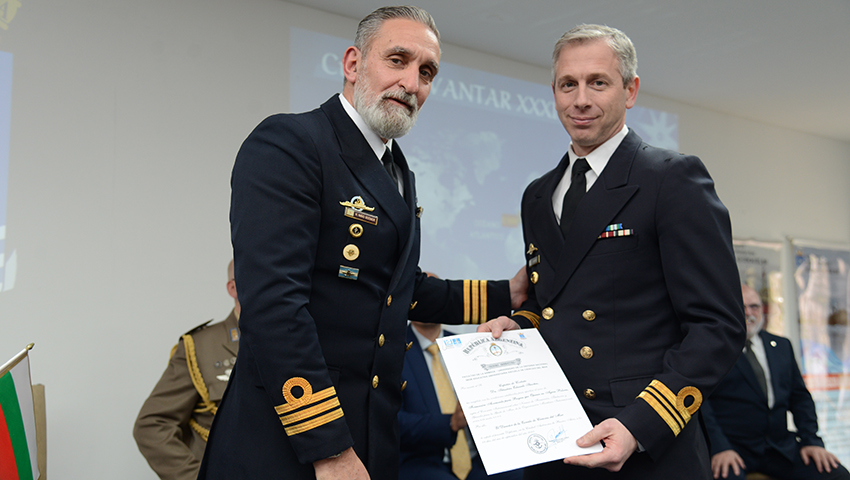 "Social media evangelist. Student. Reader. Troublemaker. Typical introvert."